Getting Hired And Working For Toptal - All You Need To Know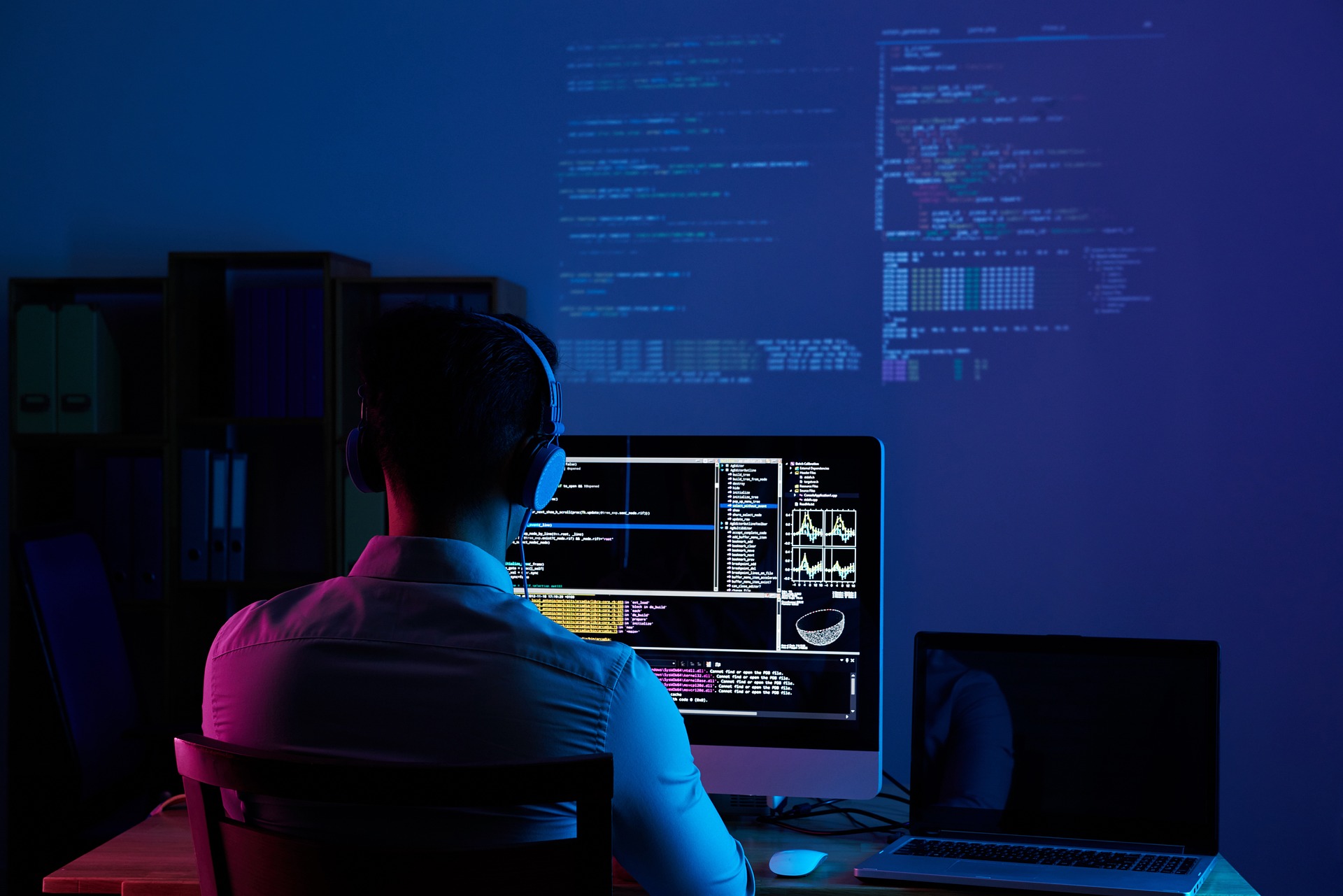 Starting Bonus
First things first: Toptal has a very generous referral system, if you use my referral link you can start your freelancing career with a bonus of $500-2500. Read on if you want to know more about my experience with Toptal. I hope this article helps you decide if this line of work is suitable for you or not.
Full disclosure
I am currently working for a Toptal client as a freelancer. All the info below comes from my personal experience with Toptal, but everything in this article is my own opinion, I do not officially represent Toptal in any way.
What is Toptal?
Toptal is a company that connects freelancer developers and other professionals with potential clients. Unlike open job boards and marketplaces they have high standards in terms of who they accept to their network. As a result freelancers at toptal can also expect higher salaries than usual.
What does Toptal do?
Toptal connects freelancers from all around the world with companies who are willing to pay a premium price for top developers.
Toptal has a meticulous vetting process, they only hire the top 3% of the applicants. Once inside Toptal's network they help developers in various ways to successfully land gigs with prestigious clients from all around the world.
Is Toptal a legit company? Is it a scam or are they safe to work with?
Toptal is a 100% legit company. It was founded in 2010 in San Francisco, so they have been around for more than a decade now. Toptal is working with prestigious clients like Bridgestone, DuoLingo or Shopify.
Toptal is also trusted by more than 15000 professionals who work in their network, including myself: I started working with them in January 2021 and I can attest that they live up to the promise: they deliver great clients and always pay on time. More on that later.
What is Toptal's business model?
If Toptal successfully connects a talent with a company, they take a certain percentage of the developer's wages. In other words there is no upfront fee for freelancers to get inside the network, Toptal only gets paid if the developer gets hired. This helps to align Toptal's and the developers interests, which encourages smoother cooperation between the talent and the agency. They act as mediators between clients and freelancers and they also provide guarantees to both sides: clients can expect to work with highly talented individuals while freelancers are guaranteed to get paid on time.
How does working for Toptal work for freelancers?
Apply to the Toptal network
Pass the Toptal screening process
Create your resume with the help of an HR expert
Apply for jobs on the Toptal platform or get contacted directly by Toptal recruiters
Get in touch with the client with the help of a Toptal matcher
Get paid by Toptal (you can set your own rates - Toptal won't take a cut. Also Toptal guarantees that you get paid on time regardless of the client paying or not, being late with payment or not etc)
When the engagement ends, repeat from step 3 :-)
Interviewing at Toptal
Is it difficult to get into Toptal? How do you get accepted to Toptal's network of talents?
Toptal has a strict vetting process, so it is not the easiest company to get in, but it is not any more difficult than an average big software firm. You need to pass several rounds of tests and interviews of various difficulty, but nothing extreme or out out-of-ordinary should be expected.
What does the Toptal screening process look like?
Toptal is using a 4-step screening process for vetting developers. After you submit your application the first step is a language and personality test. This is just a short video call with a recruiter who basically checks that you are a real person, who speaks English and you are able to behave and talk in a proper professional manner.
If you pass the personality test you will be moved on to the next stage, where you'll get a bit more technical. Again this is not a test, it's more like a conversation aimed at figuring out if your skillset and your personality matches what toptal is looking for.
If you successfully complete this stage you will be moved on to the next one: the coding challenge. In my opinion this is the most challenging part of the interview process: you need to solve a few coding puzzles within a given time frame. The tasks themselves are not too difficult, but the time limit is pretty short and it is a strict "go/no go" type of test. If your solution produces the correct output you get moved on to the next step, if not you cannot continue - partial or "close to correct" solutions are not accepted.
The last step is a take-home assignment: you need to build a small project according to the given specifications. When you're done, you can set up a video call and present the working app and the code to a Toptal hiring manager. If he is satisfied with your work, it is time to celebrate: you will be accepted to the Toptal developer network. You will get contacted by the toptal team and they will guide you through the process of setting up your toptal account and getting access to the toptal network.
What if you fail the interview? Can you apply again to Toptal?
If you don't pass Toptal's screening the first time, you have nothing to worry about: there's always a second chance. You can apply again to Toptal after a short period of time (two months at the time of writing). This limitation is to save Toptal resources from people just bombarding them and basically brute forcing themselves in.
If you fail to get in the first time you can use this waiting period to prepare better for the next attempt - you'll have better chances as now you have some idea about the process itself, so don't give up, it's definitely worth trying a second or third time! Be prepared however, the questions and tasks will not be the same this time.
How many times can you reapply if you do not pass the screening at Toptal?
There is no limitation on the number of attempts apart from the compulsory waiting period mentioned above.
What is the best way to prepare for a Toptal interview?
In my experience the trickiest part of the interview process was the coding challenge and this is mostly because of the time pressure, so I would focus on practicing coding challenges on some free platform and while setting a time limit for myself to get used to working fast under pressure.
Toptal interview questions
Toptal uses a pool of tasks for the coding challenge. Unfortunately, this pool is not public and applicants are not allowed to share the questions, but you can find similar tasks on coding platforms like hackerrank or codewars. If you prefer printed material I'd highly recommend getting your hands on a copy of 'Cracking the coding interview' by Gayle Laakmann McDowell.
Does a developer need a degree to join Toptal?
You don't need a degree to join Toptal. They won't ask for any certifications or degrees, but if you have any, it can be displayed on your Toptal profile page, potentially increasing your chances of being selected for certain positions.
Toptal also helps you to acquire certain certifications with free tutoring and learning programs or even refunds for exams.
Does Toptal do background checks?
Toptal does not do any background checks before accepting developers to their network, though some clients might require one, so it is possible that you will be asked to undergo a background check before getting hired for certain positions. In my experience it's not very common.
Is Toptal good for beginners? Can junior programmers pass the screening?
Toptal can be a great match for senior or mid-level programmers, but juniors or complete beginners could have a bit more difficulty finding a job on the Toptal network even if they pass. This is because you still need to compete with other developers on the platform and if you have an empty portfolio it is pretty hard to convince clients that you are competent enough to do the job for them.
On the other hand Toptal also has a program called TopVolunteer, which connects nonprofits with developers - it might be worth taking a shot even if you don't have much experience, it could be a great way to start building your portfolio.
What is it like working for Toptal?
Can you work part-time at Toptal?
Toptal has plenty of part-time possibilities, though it's worth noting that the majority of the positions are full-time or close to full time ones.
Can Toptal freelancers have flexible hours?
Freelancers at Toptal definitely have some flexibility regarding their work schedule, probably in most cases more than if they were directly employed by a company. As Toptal is a globally distributed network of freelancers, talents are expected to be able collaborate across different time zones, so usually some overlap with teammates is required (typically somewhere around 4 hours). There is a huge variety of projects to choose from, so it's almost guaranteed that you will be able to find the one that matches your individual schedule.
Is Toptal a good employer?
In my personal opinion Toptal is a great company to work with and this is because freelancers' success is in their best interest, so they are generally very helpful and professional.
Most of the clients are also pretty easy to get on with, I don't have too many bad experiences. And even if some problem arises Toptal is there to mediate between freelancers and their clients.
Does Toptal allow remote work/home office?
The overwhelming majority of jobs at Toptal are fully remote, many times at fully remote or remote first companies. For companies one of the main advantages of using Toptal is getting access to the global workforce market, so very few clients use it for recruiting freelancers to work on prem.
Salary
Is it worth working for Toptal? How much can you make on Toptal?
You will be able to make a decent amount of money on Toptal. The exact rate depends on your individual skill set. On the Toptal platform you can set your own hourly rate, but what's great is that there is a lower limit for that - this is a great mechanism to avoid a competition between low-bidders. Also it is worth noting that Toptal has great PR, so clients expect well-trained, highly skilled professionals and generally they are not looking for cheap labor.
Does Toptal charge a fee? What percentage does Toptal take?
Toptal does not take a cut from your salary. You set your own rate and Toptal will put their fee on top of that. This means that Toptal's fee will always be paid fully by the client.
Toptal benefits - why it's worth for a freelancer to be part of the Toptal network
Apart from competitive salary and the huge selection of projects to work on being a Toptal freelancer comes with plenty of additional benefits:
Guaranteed payments: Toptal will always pay on time, even if the client is late or disappears without paying. You have zero risk and can always expect your paycheck to be on time
Professional training programs: you can enroll in an ever-expanding selection of courses. If you want to pick up new skills you can choose a course and complete it for free, Toptal pays the bills.
Exams and certifications: to help your resume stand out even more Toptal supports you by reimbursing professional certifications. For example you can become a certified Google, AWS, Azure or Salesforce engineer on Toptal's account.
Get personalized help from HR experts: it's Toptal's best interest that you are able to highlight your skills in the best possible way in your resume
Mediation between companies and freelancers: if there's any friction between you and your client the matchers - Toptal's dedicated HR agents - are always there to help and make things work
1:1 mentorship: You can apply to participate in Toptal's fellowship program and get an intensive technical training with senior engineers. This is a 12 week cohort program featuring 1:1 technical mentorship for 20 hours per week.
Language courses: if you want to improve your English you can use the guides that the experts at Toptal put together specifically to help freelancers perform better during interviews and engagements.
Other job opportunities: whenever you are between projects or want to try something different you can help out Toptal as screener or as a technical writer on their company blog
Make a difference by using your skills to help a good cause: Toptal has a volunteer program where they work together with various NGOs to make a positive impact on the world.
Access to the community: Toptal has a closed network of 15000+ professionals from all around the world including ex-Google, Amazon etc engineers. Joining Toptal can be a huge boost to your professional social network. Also you will have access to the Toptal slack where you can always ask around on any topic. If you have a tech question or something tax-related or need help from experienced digital nomads, it is hard to find a better place than the Toptal slack server.
What kind of positions are available at Toptal?
Toptal is actively looking for professionals with expertise in a lot of different fields, including, but not limited to the following areas:
wordpress developer
web designer
web developer
ui designer
ux designer
blockchain developer
business analyst
project manager
product manager
machine learning
qa engineer
data scientist
data engineer
data analyst
…and many-many others (check the full list here)
Toptal alternatives - Who are Toptal's biggest competitors?
Toptal vs Upwork
Upwork is an open marketplace aimed to connect freelancers with potential employers. It is much faster and easier to get listed on Upwork. Upwork has a much larger network, so there are more jobs, but the competition is also much higher, which means significantly lower rates. Also, you won't get any assistance from recruiters like you do on Toptal. On top of that there are less long-term projects on upwork compared to Toptal.
Toptal vs Fiverr
Fiverr is a platform for finding freelancers for small gigs. The number of jobs AND freelancers competing for them is much larger than Toptal, but again there's no vetting process, so the quality and the hourly rates tend to be much lower. Unlike Toptal, Fiverr does not specialize in IT or finance.
Toptal vs Crossover
Crossover is very similar to Toptal, though the network is a bit smaller. They do vet applicants before matching them with clients
Toptal vs Freelancer
Freelancer is another open marketplace, so there is no interview process before introducing freelancers to clients. Expect low rates and high competition.
Toptal vs Gigster
Gigster should also not be considered a direct competitor of Toptal, as it is more similar to Freelancer or Fiverr. Gigster is an open marketplace for freelancers looking for small gigs or sidejobs.
Toptal vs gun.io
Gun.io is an open marketplace, though it is a bit smaller in scope as it is not a general platform like freelancer or fiverr, but it is specialized in IT jobs. Talents also get personalized assistance from an assigned member of the gun.io team.
Toptal vs Turing
Turing has a similar model to Toptal, though the size of the network is nowhere close to the size of Toptal. Turing is also a much less reputable platform compared to Toptal
Toptal vs X-Team
X-Team and Toptal use a radically different model when it comes to outsourcing jobs to freelancers. X-team has a much smaller network and they work more closely with the freelancers. While Toptal typically works with individual talents, X-team puts together teams of professionals.
Toptal vs Topcoder
Topcoder is a crowdfunding platform, so the model is nothing like Toptal's. It is more in line with how Amazon's Mechanical Turk or how Gitcoin works. Topcoder focuses mostly on webdesign and coding.
Toptal vs Arc
Arc is a job platform that focuses on remote dev jobs, quite similar to Toptal, though the pool is a bit more shallow due to the smaller size of the network.
Toptal vs Codementor
Toptal and Codementor are not really in the same niche. Codementor is a free-for-all marketplace and while you can find some smaller dev gigs there it's more like a platform to connect pupils and tutors.
Toptal vs Andela
Andela is a direct competitor of Toptal. They do have a vetting process, but it is much less rigorous than Toptal's. They have an interesting spin on the matching process as well: their main selling point is that they use AI to match talents with potential clients.
Related Articles